There are so many uses of self-storage units. People tend to use them when they are moving houses, when they have an overflow of items in their house and on many more occasions. But, did you know that you can actually benefit from using self-storage for your business? You can! In fact, for a lot of business owners this makes life that little bit easier. In this article, we're going  to be taking at some of the reasons why self storage can be helpful for business owners, so keep reading down below if you would like to find out more
Why It's Beneficial 
Cost-Effective Storage
If your business is struggling for money at the moment, then this provides an easy solution. The rent is cheaper than trying to rent a traditional warehouse, and you only need to pay for the storage size that you need. As such, you're not going to have a whole lot of unused space that you are paying for each month, meaning that you will get more for your money. There are a lot of companies that provide self-storage for an excellent price, so it's just a case of finding the best one near you like us here at One Storage, and renting a unit for yourself.
In fact, this doesn't need to only be considered if you are struggling for money. Even if things are going well financially for your business, there is still no reason for you to pay more than you need to for storage. 
Safe And Secure
Keeping your items in a self-storage facility is always going to be the safer option than storing them in an office or a warehouse. The reason for this is that the storage units are going to be looked after by the person who owns the entire plot with all of the units. You get the peace of mind that you need that your items are going to be safely locked away in a storage unit, but also One Storage has security measures in place such as 24 hour CCTV.
You are able to access your storage unit without any problems, thanks to the secure entry system that is in place. You also don't have to worry about any of your items getting damaged, because each of the units provided are completely state of the art, meaning nothing is getting inside the unit. As such, water damage should not be a concern.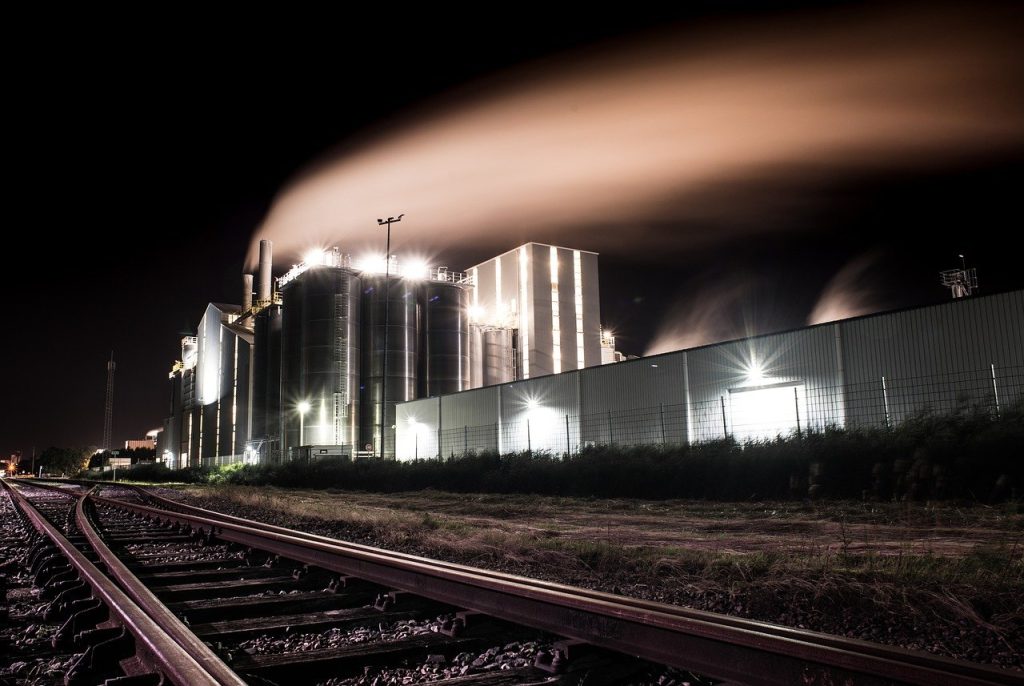 Temporary Business Storage
It might be the case that you are changing things up in your business and only need storage for a short period. If this is true, then you're not going to want to waste money purchasing or renting an entire warehouse when you're not going to need it for long. This is usually the case if you're going to be renovating your business office, or if you are going to be moving from one business location to another. 
Using self-storage is the easiest, quickest, and most convenient solution throughout this period. You can move stock and equipment into the unit, getting it in and out seamlessly without any fuss. Here at One Storage, we do not require a lot of notice when you are going to vacate the unit as long as you let us know that you will no longer require it, meaning that you can change the amount of time you are using the unit for without any fuss. 
We want to make your life easier, and we think that self-storage should be a quick and easy option for you, removing the stress out of what is already a stressful time.
Convenient And Flexible
We have already mentioned that you can change the length of your lease if you need to, but as well as this you can upscale or downscale the size of your unit as needed. We will always do our best to accommodate you, ensuring that you are getting everything that you need from the unit. If you have a growing business, then this is going to be particularly useful as you purchase more items or equipment. 
The units are easily accessible so moving things in and out of them is not going to be difficult. You will be able to get your moving van right outside the unit door if this is what you need to do, making it easier to load and unload your unit. If you do for any reason need a different unit, then get in touch with us and we will be more than happy to accommodate you however we can.
On-Site Facilities
If you purchase or rent your own warehouse to store things in, you're going to be missing out on a range of facilities that self-storage companies offer. Take a look at the specific on-site facilities that are offered, and then you will see that this is the best option for you. Not only is it less expensive than trying to rent a warehouse, but it also gives you more perks than simply the space.
Our self-storage solution includes free Wi-Fi so that if you are spending the day at your storage unit, you can still connect with the world around you. Also, if you need somewhere to go to spend your time, we have a break room available for you to do this in.
Easily Accessible
You will also find that accessing your storage unit is straightforward, and you can do this whenever you need to. You don't have to wait to be able to access the things that you need, so if for some reason you need to get something from the unit at 3am, then you can. Self-storage units are also generally a lot smaller than warehouses, making your items and equipment easily accessible also. You don't have to spend hours walking around looking for the thing that you need. It will be a simple case of going in, locating what you need within minutes and then coming back out again. It makes your life easier to have access to what you need, when you need it.
What Can You Use It For?
Storing Extra Stock
It might be the case that you need somewhere to store your extra stock. Running a business is one of those things in which you never know for sure what is going to happen. If you have a sudden surge in demand and need to order more stock, or if you have a drop in demand and have a surplus, it needs somewhere to go. Self-storage options are the best place to keep these thanks to the flexible and cheap nature.
Seasonal Stock
If you have your seasonal stock ready to go but it's not time to sell it just yet, self-storage is the way to go. You can store all of these items confidently, knowing that they are going to be safe until the season comes around. You don't then have to panic when the seasonal times come, as you already have the items safe and ready to go.
Storing Machinery, Equipment And Tools
Having large items like machinery, equipment and other tools is good for your business, but they need somewhere to go. You can't just have them in your business office, and you might not need them all the time. As such, putting them in a self-storage unit is the perfect solution for you. It allows you to store these in a safe and secure location, providing you access to them whenever you want, while also keeping them out of the way.
Running Your Online Business
Of course, if you are running an online business then you don't have a business office to store things in anyway. However, this also means that you have a lack of space when it comes to managing your stock. Instead of letting it clutter up your home, think about investing in a self-storage unit.
The Mountain Of Paperwork
If you feel as though you are being buried alive under all of the paperwork and filing cabinets in your business office, then self-storage is a fantastic option to consider. We guarantee that the majority of these papers are going to be old business files anyway as the large majority of things are done online now. As such, you don't need to be keeping them all in your business office, where they are only taking up space anyway. 
The great thing about moving your papers into a unit is that it will also help in preserving them. You are obviously keeping them for a reason, so you don't want to risk them getting damaged. That is why climate-controlled units are the best option for keeping your documents safe and out of your way.
We hope that you have found this article helpful, and now see some of the reasons why self storage can help your business. It's up to you whether you decide to go down this path or not, but with all of the benefits that it brings, it seems a waste not to. We wish you and your business the very best of success.